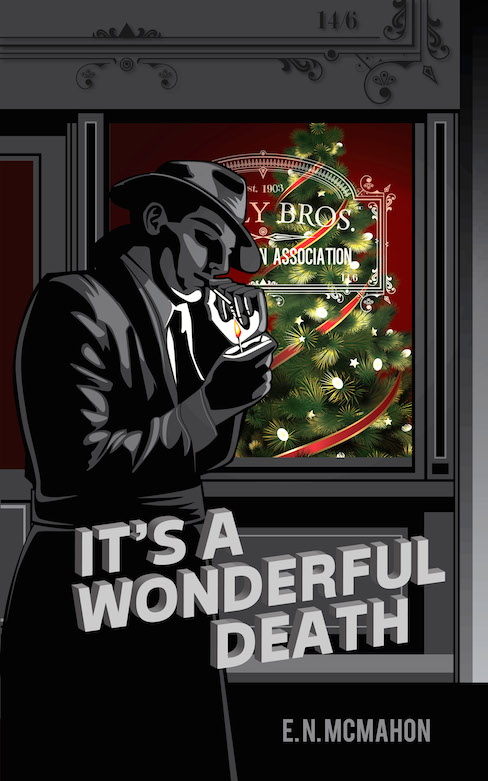 It's A Wonderful Death
"Someone had gone to a lot of trouble to stuff a special Christmas turkey. Henry Potter was sitting behind his desk. His mouth was open and he was facing the ceiling. A few fistfuls of greenbacks were stuffed down his gullet.
He was dead."
Death comes to Bedford Falls, in a murder mystery that affectionately satirizes noir fiction.Richard Incles works for the DA's office – or he used to, until he failed to serve a warrant and found himself out of a job. Now he's a private investigator, and out to prove that George Bailey is innocent of the murder of Henry Potter. Incles knows his trade – mostly thanks to the detective novels he's always reading. Down these mean streets, a man must go, and Richard Incles is that man, ready for anything Bedford Falls can throw at him.
Buy It's A Wonderful Death
It's A Wonderful Death is avaliable in the USA only in paperback and on Kindle, direct from Amazon or on order from bookshops.
Amazon Prime members can read It's A Wonderful Death free of charge via Kindle Unlimited.
Buy direct from Amazon using the following link: